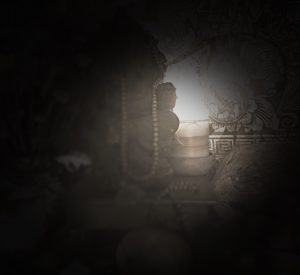 This weekend someone asked me, "if there aren't defined stages and no 'normal' grief time period, then how does therapy work?"
Great question!
First I would like to talk about the different goals and tasks that people may want to address in therapy.  Then I will discuss some of the benefits of art therapy and the therapeutic process in grief work.
Tasks in Grief Therapy
First, Individual therapy is tailored to the unique needs of each person.  It depends on what each person needs and what they are bringing to therapy.
Task 1:  Processing Emotions
Many times the healing process starts with identifying and processing emotions.  One week a person may need to feel supported and process emotions.  Another may need to try some new coping strategies to battle negative thought patterns, or to just cope through the tough times.
Task 2:  Changing Perspectives
Another individual may find that they need to change their perspective on past experiences to find closure.  The past is in the past, and there is nothing to be done about that.  However, a person can connect the dots, if you will, to see things with new eyes.
Task 3:  Questioning
Also, for some, grief brings along with it questioning.  They may question God or they may be questioning themselves.  Some people change their roles to adapt to the new "normal."  Others find that after a loss a career change is the way to find a new sense of purpose.  Maybe they just feel like they've outgrown their old life like a snake sheds its skin.
Grief and Art
CS Lewis, in his book, A Grief Observed, grappled with his grief in raw, wrestling prose.  He expressed anger at God and dissatisfaction with the feeling of things left undone.  His vulnerability in these pages lifts up his human suffering to a spiritual expression of art.
Opportunties for Growth
Grief can also be an opportunity for personal growth.  Sometimes, after a loss, time seems to stop.  The pace of the normal grind seems to have come to a halt.  There is time for redefining, wondering, and dreaming for what you wish to manifest for the future.
Therapy Helps Alleviate Suffering
Pain and suffering are an inevitable part of life.  That suffering doesn't have to be devouring or consuming and you don't have to do it alone. From darkness, there comes a dawn, and with it, hope.  Grief can teach us about ourselves and about love.  Grief can bring into start emphasis the precious, fleeting beauty of life, of what it is to be human.
Finding Meaning
How do we find meaning in a world of loss? Today my mantra is this, "Life is an unfinished work of art."
Jewish Rabbi and philosopher, Abraham Joshua Heschel said, "Remember, that there is meaning beyond absurdity.  Know that every deed counts, that every word is power… Above all, remember that you must build your life as if it were a work of art…"
Carl Jung often discussed the individual's life as a search for meaning. While this process may be challenging, it can also be quite rewarding.
Final Thoughts: Finding Hope
Grief can seem overwhelming.  Grief therapy can help a person process emotions, cope, make peace with regrets, and find meaning.
Ironically, it is in the moment of great suffering that we can find hidden moments of grace.  Here we find hope.  In the dark quiet of loss, one small candle flame seems to burn the brightest.  There's a hidden spark, ready to be found and kindled.  Finally, life will never be the same, but it does get a little easier, day by day.
To learn more about art therapy and grief, click here.  I cherish the special moments of hope.  What are some of your cherished moments?  I'd love to hear from you.  If you'd like to read further, you may be interested in my other blog post about grief, here.