Now providing therapy for central Ohio residents in Westerville, Powell, and New Albany.
Helping Overachieving Women
know their needs, set limits, resolve the past, and deeply align with their soul

so that they let go of the guilt and trust their gut in midlife.
Caretaking, People-Pleasing, and Perfectionism
Break Free and Reclaim Energy:
Escape the exhaustion of perpetual caretaking and people-pleasing.
Rediscover your core needs, set boundaries, and lay guilt and shame to rest, for good!
Childhood Trauma and C-PTSD
Transforming Trauma Roots:
Confront the persistent impact of early trauma with a psychodynamic approach.
Move beyond short-term coping mechanisms to achieve profound and lasting healing.
Women in Midlife
Midlife as a Turning Point:
Carl Jung's wisdom emphasizes midlife as a unique beginning for what life is really about.
What do you want your life to look like so you can transform the life you have, into the life you've only dreamed of?
"I thought I was doing everything 'right.' It doesn't feel right at all anymore"
"Who am I these days, anyway?"  
"From this point on, everything has to change.  This is MY story now."  
What if this could be written for you…
When you first came to therapy, remember how you were afraid of the tears, the overwhelm, the racing, negative thoughts?  You found yourself wishing that you could be more like Spock.  
You were afraid that if 
you let yourself really feel it,
you would drown.  
And then things changed a little when we made a safe space for those feelings so that you could feel them a little bit of the time and really express yourself.  Then you realized there was a voice inside you that knew what you needed. 
You started to trust yourself and feel like you were the one in control of your own story and your own life.  
And then do you remember, when you had that insight? When you suddenly realized that the emotions wouldn't destroy you. But instead, they got easier. You were able to feel them in your body and sit with them a little bit longer? And a little bit longer? They became your allies, helping you get in touch with your intuition and understand what YOU needed. 
Now, look at you.
You are

calm

and

confident.

You are able to say that you didn't need "

help

" from your overbearing mom. 

You are  able to

advocate for yourself

at work. 

Your partner is able to hear you this time about why you were upset and what you needed from them.  
And you know that to keep these changes going all you need is:
To listen to your soul's desire. 
While not everything I do to help my clients can fit in a box, here are some of the more common reasons people work with me.
Art Therapy
Much more than painting or arts and crafts. Art therapy is about unlocking the creativity inside you (yes, you are creative). 
Dream Interpretation
Dreams can offer a portal into our internal worlds- our minds way of sending us messages that we need to hear.
Therapy for Grief and Loss
Sometimes our world feels smaller after the loss of a loved one or even the loss of a job or marriage. We often search for a new identity.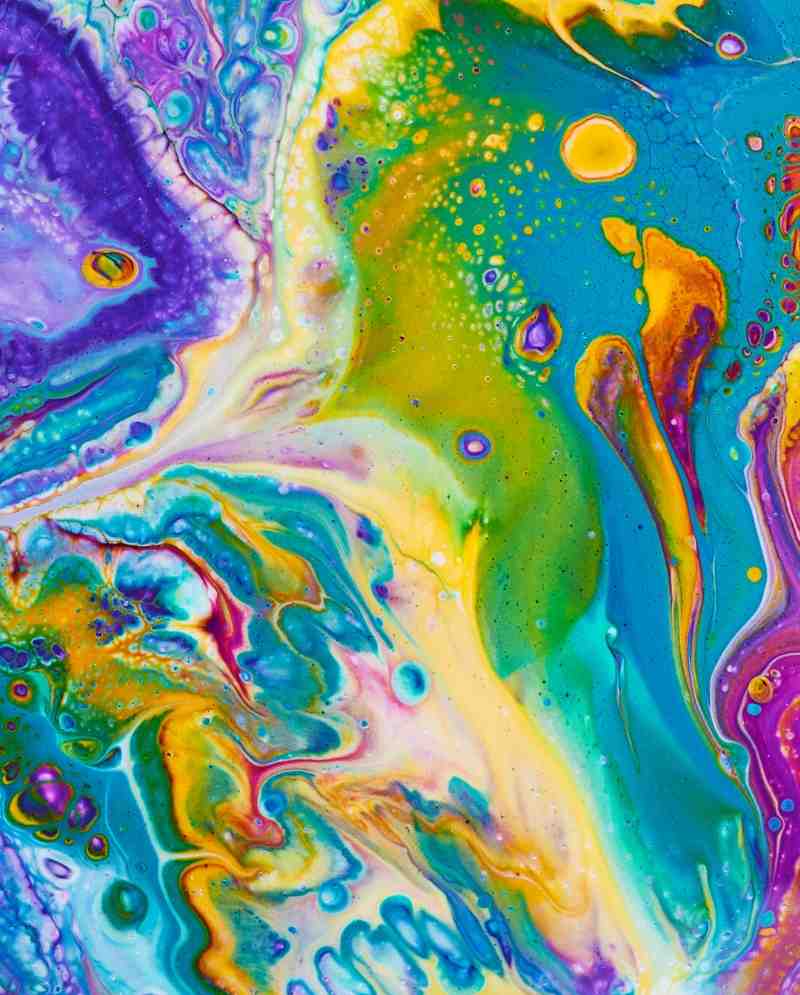 Hi, I'm Maggi
I've been there.  I get it.
Some of the people I have worked with had difficult pasts or felt like they were at odds with their family.  Others have been through a traumatic loss recently, whether the death of a loved one, or the end of a marriage. Others experienced the types of losses that aren't typically categorized as "grief," that in general we don't get as much support from, like a career ending. 
I work with people to uncover underlying patterns in their dreams, called archetypes so that they can become aligned with their inner voice, follow their own calling, and feel more comfortable to take care of their own needs.  Our work together will uncover how you are feeling in ways you may not have conscious access to so that you can get to the root cause of your concerns, and then, better create solutions that will get at your underlying unmet needs.
Art Therapy in Columbus, OH
"Traditional talk therapy hasn't helped me as much as I want."

"I've had a lot going on in the last year and haven't been doing much personal art— so I'm also hoping to open up that creativity for myself again. and making time and space to be more creative."  
Many people find that traditional talk therapy hasn't touched their issues, and that is because some of the things inside of us need to be approached from a different angle. Not having "coping skills" isn't the issue.  
That's where dream work and art therapy can be helpful. They work around some of the intellectual defenses that might otherwise block us from making the progress we want to and engage with our self more fully. 
Don't know what to say?
Difficult past experiences are more closely linked with the visual and emotional centers of the brain, not the verbal. They leak out through body sensations and emotions like headaches, stomach aches, feeling overwhelmed, racing thoughts, or an exhausted, shut down, numb feeling. 
It's no wonder that you don't know what to say.
Art therapy works with the brain differently than talk therapy does so that the part of your brain that feels blocked or foggy, or shut down, starts to hook back up with the parts of your logical brain that are your verbal centers.
The hands-on art-making process in art therapy helps you activate creative problem solving skills, and reveals your unique symbol set that is like your personal visual language so that you can better hear what your inner wisdom is telling you. 
Heal through the doing, not the talking.
"I was tired of being stuck with the future unformed and uncertain.  I don't know what would have happened if I hadn't decided to make all those major changes.   I was at a dead end.  I hate to think of what would have happened to me if I had stayed stuck."  
Book a Consultation
We'll chat about what you're hoping for and whether we are a fit to work together.
Schedule Online
Conveniently schedule your sessions online 24 hours a day.
Find Yourself
Start getting back to feeling yourself again- free from sadness and worry.
You May Be Asking… (FAQ's)
"I'm not an artist!" How does Art Therapy Work?
Not a problem!  Art therapy is not about getting an "A" or hanging a painting on a gallery wall.  It's about you engaging in activities outside of your normal thought process to get in touch with your body, your unconscious, and creative problem-solving. 
Anything new is an act of creativity:  If you want to learn something or change anything, you have to do something new.  Art therapy engages your brain to think creatively and helps get those neuropathways firing so that you can find new answers to your challenges.  
I have two rules that I give to adults when we start art therapy:
There is no wrong way to do this.  Life isn't fill-in-the-blanks or multiple-choice.  Your creative explorations are the same.

You don't have to follow directions.  I may give you guidance and suggestions for getting you started.  If you have a different idea or are not sure you understand what I mean, that's okay!  As long as you are showing up for yourself and noticing, that's all that matters.
 Learn More about Art Therapy.
How do I know I need Art Therapy instead of traditional talk therapy?
Here are a few common reasons for choosing art therapy: 
You don't know what to say.  

You've tried talk therapy before and haven't gotten the results you've wanted.  

You like being creative.  If you already have some sort of creative outlet, chances are you'd really enjoy adding more creativity into your life as part of your self-care.  

You have a difficult relationship with your feelings.  You either don't know what you are feeling or would rather not have feelings at all.  If you find yourself trying to out-think your emotions, art therapy will help you with this. 
How long does therapy last?
While insurance companies may want you to make progress in 6 weeks, long-term healing of trauma or issues from childhood often take a couple of years.  A lot of the work I do is about your well-being, not treating a diagnosis.  Depth psychotherapy is a journey of discovery to meet the Self, your soul.  It can be about building strengths, self-knowledge, and living authentically.  The medical industry is obsessed with labels that often contribute to you thinking "What is wrong with me!" I don't find that approach very helpful. 
True healing is a unique process, not a checklist of quick fixes. 
Consistency is best.  In most cases, once a week for 50 minutes will be enough to get started.
"I don't have time for therapy."
The paradox of therapy is that you have 168 hours in a week but only one hour of that is in therapy.  When therapy becomes part of that weekly routine, it becomes a still point, a fulcrum that you can count on.  The rest of your life may feel like chaos, but there is an anchor you can count on.

You can also eliminate some of the time investment in therapy by utilizing online therapy and eliminating driving time.  Then therapy can be in the privacy and comfort of your home.
"I want to wait until things are calmed down."
When things feel out of control you need therapy more, not less.  It's like feeling blah and listless on a rainy morning when you just don't want to go to the gym.  After you finish your workout, even if it was a struggle, you feel better afterward.  The same is true with therapy.
Your weekly therapy hour can be like the one stable hour in your 168-hour week, the calm in the storm.
"Things are okay right now. Do I really need therapy?"
Depth therapy and dream pattern analysis are the types of therapy you want when you have coping skills already and may have even been told by other therapists, "Okay you're good to go now.  You don't need therapy anymore!"  
"Yeah right," you might be thinking.  
"I may be functioning and stable, but I'm certainly not totally healed."  
I've been there, done that, and know how frustrating that is!  I go into a lot more detail about therapy for long term healing on my blog post here. 
Learn more about Dream Interpretation.
What is Dream Interpretation?
Dream pattern analysis or dream interpretation uses dream images to decode unique messages from the unconscious.
Dream pattern analysis can give crucial insight on how to resolve persistent life patterns related to emotions, relationships, thoughts and behaviors.
Learn more about Dream Pattern Analysis.
"Isn't therapy expensive?"
Yes, therapy is a significant financial commitment.  I have found through my own therapy journey that it was the best investment I ever made in myself.  
I remember with my own therapy at the beginning of depth therapy; I couldn't even picture how different things were going to be on the other side of treatment.  So when it was over I thought, yeah, that was worth not only what I paid but way more, but going into it, I couldn't imagine how significantly different my life would be on the other side.  
The fee for a 50-minute session is $200. Longer sessions and intensives are also available.
Learn more about fees and insurance here.
Do you accept insurance?
The state of Ohio does not currently allow for insurance payments for art therapy.
Learn more about fees and insurance here.
Have other questions?
Great! I'd love to chat with you to see if art therapy is a fit for you. Schedule your free 30 minute consultation by visiting the Get Started page.
Still not sure?
Here's what others have said:
Recently I attended a session on the topic Active Imagination presented by Maggi.  She provided background on the topic, examples, and live Active Imagination experience for our group.  Much preparation had obviously gone into her work.  I felt I had a broader understanding of the topic after the session.  Maggi has a professional but relaxed way of presenting and engaging.  I am still working with the image that I produced that day!  Thank you Maggi!
Maggi's dream group offered me profound insights into my struggles and psyche. Maggi was shining lights on seemingly confusing symbols and situations in my dreams. I have discovered many things about myself. I also learned so much more about symbolism and archetypes. Each class was like an adventure to our subconscious. We also did tons of Art in these classes and it was really therapeutic to me, I never thought I can draw!!

If you have intense dreams with lots of visuals and emotions, or simply want to learn to depict your own dreams, I would highly recommend Maggi's dream groups.
Maggi loves what they do – and it shows.  Their appreciation for the creative process encourages me to move beyond self-judgment.  I have learned a lot from their guidance.
As a colleague of Maggi's, I have been consistently impressed with their skills as a therapist. Maggi is compassionate, knowledgeable, and knows how to guide others inward through creative self-expression in order to achieve deep healing. I highly recommend Maggi to anyone who desires to heal their relationship with themselves by deepening their self-understanding and self-trust!
It's Time to Deep Dive!
I help high achievers stop overthinking and trust their intuition so that they can set limits, express their needs, eliminate burnout, and live a better life according to their dreams, without feeling guilty or neglecting others.   
Address
In person sessions provided in Columbus, Ohio:
1550 Old Henderson Road, Suite N-142
Columbus OH, 43212
Online Therapy Virtual Sessions available in
Delaware,
New York, and Ohio.