Online Dream Groups
Unlock the meaning of your dreams
Ever Wondered What Your Dreams Are Trying to Tell You?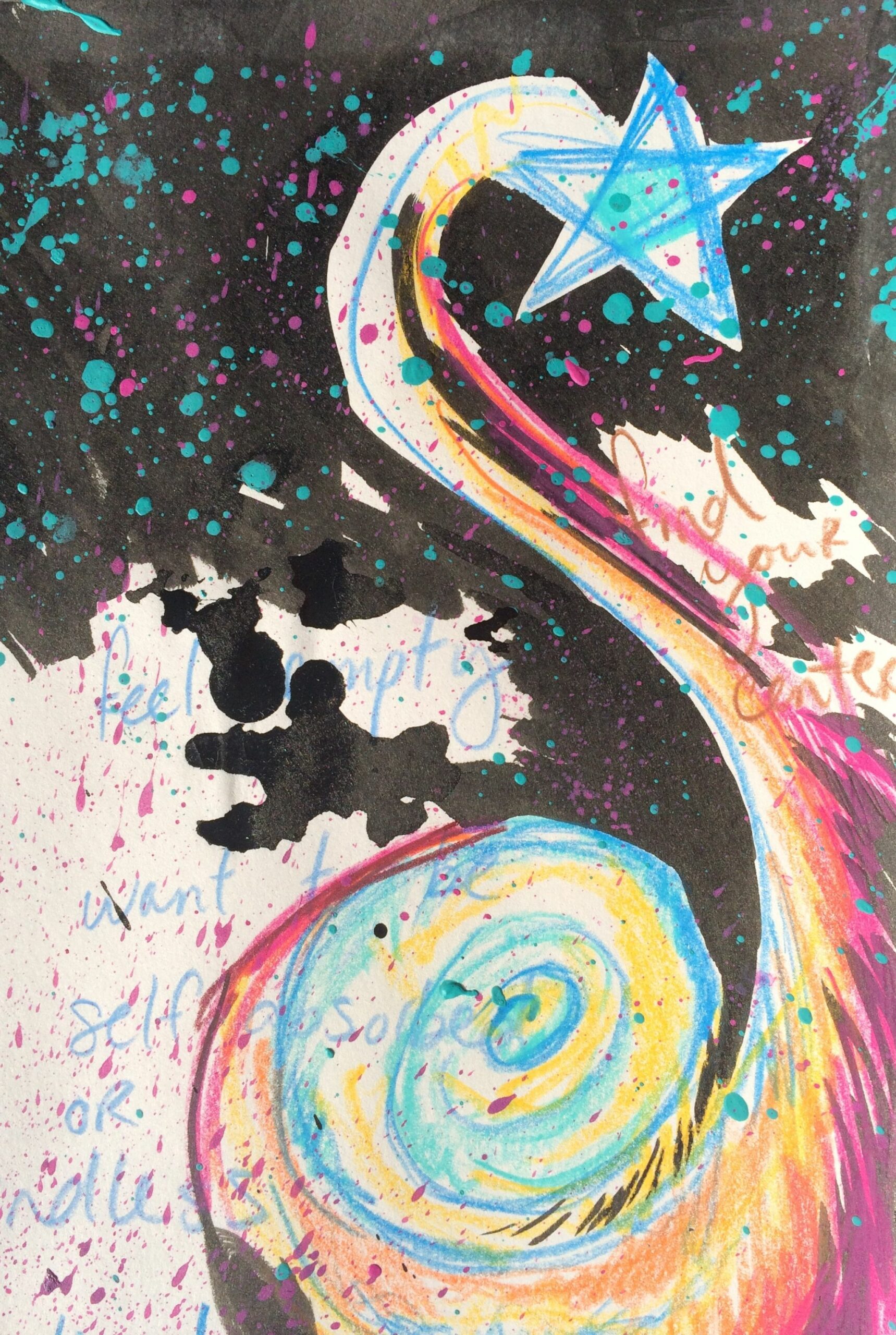 "Once I understood what that dream was telling me, it was like my whole life opened up.  It helped so much."
If you're like most people, you've given it more than a little bit of thought.
You've probably wondered: "Where do dreams come from?" "Is my mind trying to tell me something?" "Should I be worried?"
You may have even noticed that you have the same or similar dreams again and again. What could it mean?
There are hundreds of thousands of searches on Google each month related to the meaning of dreams. For centuries, people have speculated about the meaning of dreams.
After all, how can our dreams ever be truly random? Surely they come from somewhere, so the question is "Where?"
Why do we dream?
Where do dreams come from?
What is the meaning behind our dreams?
I believe that our dreams give us clues, keys to understanding ourselves better.
Sometimes dreams have a way of revealing why we continue the same patterns again and again. Our dreams may be the key to breaking dysfunctional habits.
Often our dreams are providing us a path toward the next thing we need to grow. We just don't understand the language of our dreams.
If you're like many others, you may have even turned to Google to provide the meaning of your dreams.
There are certainly common themes within people's dreams:
Teeth falling out

Falling from a high building or bridge

Running late or missing a deadline

Being chased by a person or animal

Failing a test

Being lost in the woods or a large building
So if people have similar dreams, shouldn't they mean the same thing?
Not necessarily. That's the problem with dream dictionaries or websites that say they can tell you the meaning of dreams.
It's like a horoscope for dreams. Typically, they are vague enough to seem true, (and there may be some truth to them) but the true meaning goes deeper than that.
What I have found is that while there are common themes, the true meaning of dreams is unique to each dreamer, according to the context of their lives and the interactions between the different aspects of the dream as a whole.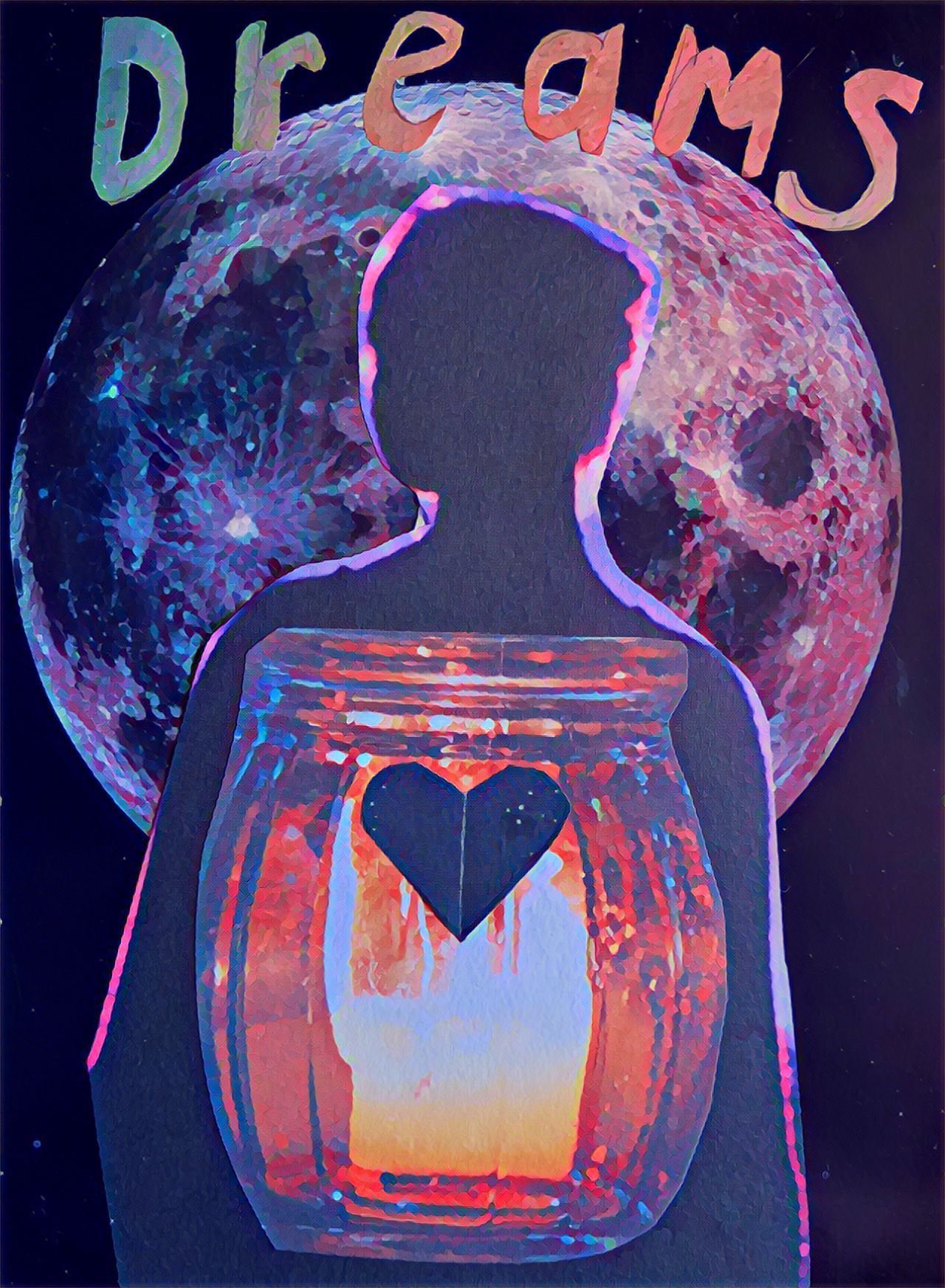 Online Dream Work Group Now Open to New Members
Learn to unlock the meaning of your dreams. Maggi is a master dream pattern analyst and will guide you and a group of peers through the process of understanding the messages from your subconscious.  The group utilizes art therapy techniques in a supportive online group setting to do emotional processing with each other as you discover the nature of your complexes and how your dreams are guiding your healing process of self-discovery.
Understanding your dreams can help improve your relationships, lead to more fulfillment and satisfaction, and even help resolve issues from the past. 
To see if a dream group is right for you, schedule your free consultation today.
Groups accepting new members for next month.
Schedule Your Free Call to Learn More Today!
Schedule Your Call Now
Frequently Asked Questions
What is the Cost of Doing a Dream Work Group?
The groups will meet weekly for 8 weeks for 90 minutes each week. During this time, Maggi will lead the discussion and encourage group members to explore the meaning behind their dreams. 
The cost for each 90-minute session is $40.
Save $40 when you pay in advance: $280 for 8 sessions.
Why do Dream Work in a Group?
There are many advantages to a dream work therapy group:
Cost- Working 1-on-1 with a dream pattern analyst can be expensive (which is not something everyone has the privilege to do). Group work is more budget-friendly.

Power in numbers- We've all heard that "two heads are better than one." Well, nine heads are better than two. Members of a dream interpretation group are offered the thoughts and feedback of other members as well as the group leader. This can challenge them to think in new and creative ways.

Camaraderie- Groups have the ability to bring together like-minded individuals who otherwise might have never met. Doing a dream interpretation group online means that you'll have the opportunity to connect with people from all over.  One of the beauties of a group is that you may gain something from an interaction with another group member because they understand your situation and may be able to voice it to you in the perfect way.  
When will the Dream Work Group meet?
New groups are forming now and will begin in late August and meet weekly for 8 weeks. Don't worry if you missed the first group. New groups will be forming as interest increases.
Each group will have a different weekly schedule as they form. I do ask that you commit to showing up each week as it is important to the group dynamic. There may be times when new members are added to an existing group, but this will only take place if I believe they are a good fit.
I Don't Think I Need Therapy.  There's Nothing Wrong.  Is this Group a Good Fit for Me?
Dream work groups are designed for people with robust dream lives.  Your dreams are giving you clues on how to improve your life and really thrive.  Your interest may be out of curiosity, a desire for self-improvement, self-care, or general wellness.  In any of those reasons are a perfect reason to get involved in a dream group.
How do you do Dream Work Online?
Members will connect on a platform similar to Zoom. I know that we are all reaching Zoom-fatigue, however, it is the best way to join people together across locations. One advantage is that you can join from the comfort and privacy of your own home. 
The dream work group may also engage in some creativity-enhancing exercises. Don't worry; you can use whatever you have handy. Even a pencil and paper will suffice.
Do I need any supplies for the Dream Work Group?
All you need is a webcam-enabled computer or smartphone. Keeping a dream journal is optimal and highly encouraged.  As the group progresses we may decide to do some activities such as collage that would require scissors, glue sticks, and materials such as junk mail, catalogs, or magazines.  All activities will be very flexible so you can make it work for you without having to go get anything fancy or expensive.
Are Dream Work Groups Confidential?
In every workshop I offer, I ask people to not share their personal dreams.  This is why I offer dream groups as an option for pursuing personal dream content.  Since members will be encouraged to share intimate details about their dreams and themselves, each member makes a commitment to the confidentiality of the group. Any member who is found to be in violation of this will be kicked from the group and prohibited from participating in any future groups as well.
I do take the confidentiality of my clients very seriously and will do what I can to ensure that you have a safe place to share. That being said, there are no guarantees, and participating in a group does increase the risk of personal information being shared. That is why I screen every client prior to joining a dream interpretation group.
Address
Virtual Sessions and In-person Sessions are available.
1200 W. 5th Ave. Ste 105-D
Columbus OH, 43212